Being nerdy is cool. Some call it a trend while others claim it's a way of life. Either way, there are plenty of self-proclaimed geeks all over the country, but the places on this list contain the highest amount of nerdy residents. Whether it's due to a love of books or a love of science, from LARPing to attending Comic-Con, these 10 cities are the nerdiest in America.
---
10. Washington, D.C.
Washington, D.C.'s nerdy claim to fame? It boasts the most science museums in the United States, including the Marian Koshland Science Museum and the National Air and Space Museum.
9. Huntsville, Alabama
Another city that knows their stuff when it comes to the cosmos is Huntsville, Alabama. NASA's Marshall Space Flight Center is located here. Also, 16.2% of Huntsville's workforce have jobs that are related to both math and science.
8. Framingham, Massachusetts
The residents of Framingham, Massachusetts are some of the smartest people in the United States. In fact, 16.6% of people work in math and science related fields thanks to Framingham being the base of operations for companies like Bose.
7. Raleigh, North Carolina
If you're into live-action role-playing, or LARPing, then Raleigh, North Carolina has multiple groups fr you to choose from. LARPing lets you step into a fantasy game, dress up in fun costumes, and tell stories in real time. We think that earns Raleigh a spot on the list of nerdiest cities.
6. Portland, Oregon
Portland, Oregon, celebrates being one of the nerdiest cities around. The more eccentric you are, the more you're accepted in Portland. Not to mention it's the city with the most comic book stores in the United States.
5. Oakland, California
When it comes to having the most bookstores-per-capita, Oakland, California, ranks in the top three. But that's not the only reason why Oakland is geeky. In past years it has played host to Nerd Nite, an event that allows people to come together and soak up some knowledge on a multitude of topics.
4. Omaha, Nebraska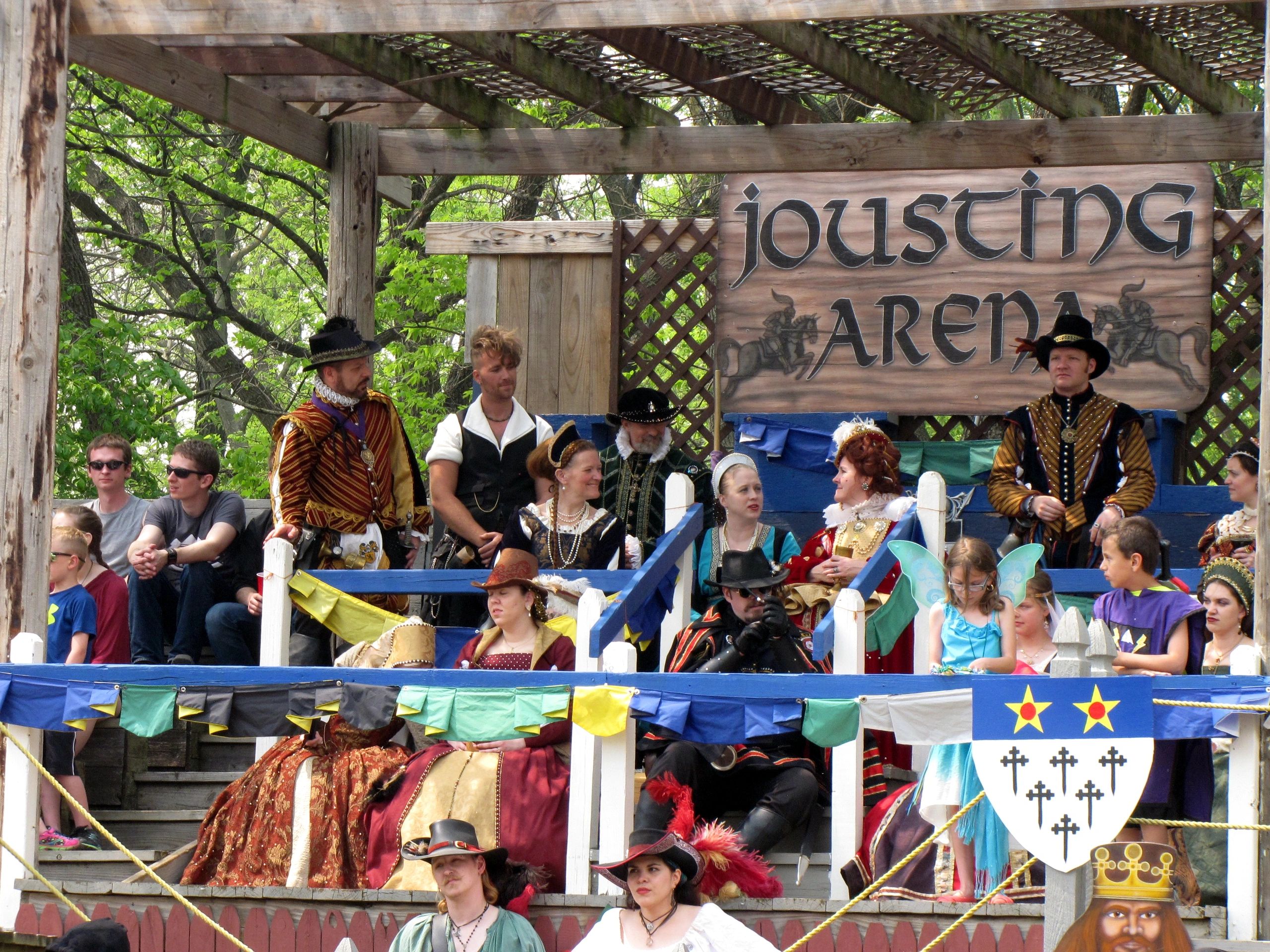 In Omaha, you can be transported to the Middle Ages at the Nebraska Renaissance Festival. Geeks of all stripes flock to this medieval gathering, dressing up in costumes from different time periods. Who wouldn't want to eat giant turkey legs and watch jousting competitions in one of the nerdiest cities around?
3. San Diego, California
Who could forget the home of the mothership, AKA San Diego Comic-Con? This huge convention draws nerds from every corner of fandom, whether it's comic books, movies, TVs, or books. You'll see people in amazing cosplay, merch of all kinds, artists doing their thing, and even actors from famous franchises rubbing elbows.
1. Silicon Valley, California
Yes, we know that Silicon Valley isn't technically a city, but we had to include it in our list of nerdiest cities anyway — 18.2% of the working population have jobs in the field of science and technology. Silicon Valley also has more computer stores than anywhere else in the United States. The region is responsible for 40% of the nation's venture capital. Not to mention it's the home to many of the world's largest geeky companies, including Apple, Google, Intel, and Facebook.
Embrace your hobbies and find your next nerdy home by browsing homes for sale and auction homes on Xome!